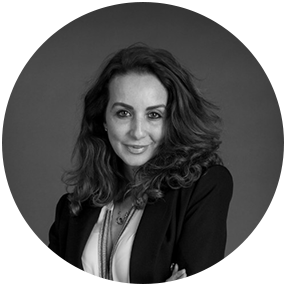 Neila Benzina is the President of DPO Consulting Tunis and founder of Wimbee, a specialist in Data, Analytics and Digital, based in Paris and Tunis.
Former CEO of Business & Decision Middle East and Africa, she led a team of more than 400 expert consultants in analytics, CRM solutions and digital transformation.
Neila has implemented in these key digital sectors, innovative strategies, upgrades of information systems, change management missions and new disruptive business implementation operations.
In 2015, she was decorated as a Knight of the National Order of Merit, elected Rising Talent the same year at the Women's Forum and selected in 2017 among the 50 most powerful women in Africa by Jeune Afrique.
Contact
  neila.benzina@dpo-consulting.com
  +216 98 356 637